Congratulations to Aryan and his Coach Inzamam
Mst. Aryan Patil of Khelo India Centre at Pillai HOC International School won gold medal in high jump at Federation Cup Sub Junior National West Zone Athletics Championship held at Raipur (Chhatisgad) on 24th February, 2021
32nd West Zone Junior Athletics Championship 2021
A proud moment for HOCL School!!!
Mst. Aryan Patil of Class 11 Science bagged the 1st position (Gold Medal) with a record of 196cm high jump in the 32nd West Zone Junior Athletics Championship 2021 held on 24th – 26th February, 2021 at Raipur.
Hearty Congratulations to the Winner and the coach.
---
A proud moment for HOCL School!!!
HOCL School Volleyball players of Khelo India Centre :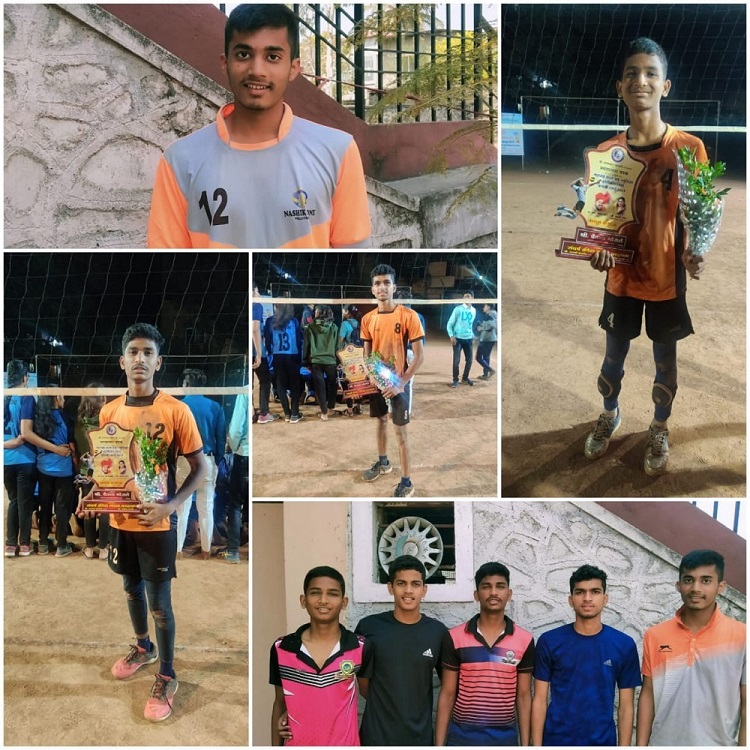 Mst. Atul Mishra,
Mst.Atharv Nathe,
Mst.Siddhesh Bhagat,
Mst.Ashraf Shaikh,
Mst.Ashad Shaikh
Represented Mumbai Zone and won the title of Maharashtra State Sub Junior Volleyball Championship held at Panhala (Kolhapur) on 12th – 14th February, 2021. All the five students will now represent Maharashtra in the forthcoming Sub Junior National Volleyball championship to be held at Velloor (Tamil Nadu).
Congratulations to the young spikers
---
HOCL School has been upgraded to State Khelo India Centre under Sports Authority of India's flagship talent identification and nurturing programme, 'Khelo India'.
Our school also received a grant of Rs. 4 Lakh to upgrade our Sports Centre.
The upgradation aims at identifying and grooming an Olympic level talent.
Congratulations to the entire Sport Team!!!